JING DAY: Pioneer Silicone and Rubber Injection Molding Machines for Electric Vehicle Market
2021/04/29
INDIETRO
The sales of electric vehicles (EV) are increasing day by day in the world. Due to aiming to reduce greenhouse gas emissions for less polluted air, using electric vehicles is encouraged by governments worldwide through different types of financial measures, including tax and purchase incentives. This positively affects the global silicone and rubber market. The market size was valued at USD 971.8 million in 2017 and expected to observe an annual growth rate of 8.1% from 2018 to 2025 according to the report of Grand View Research.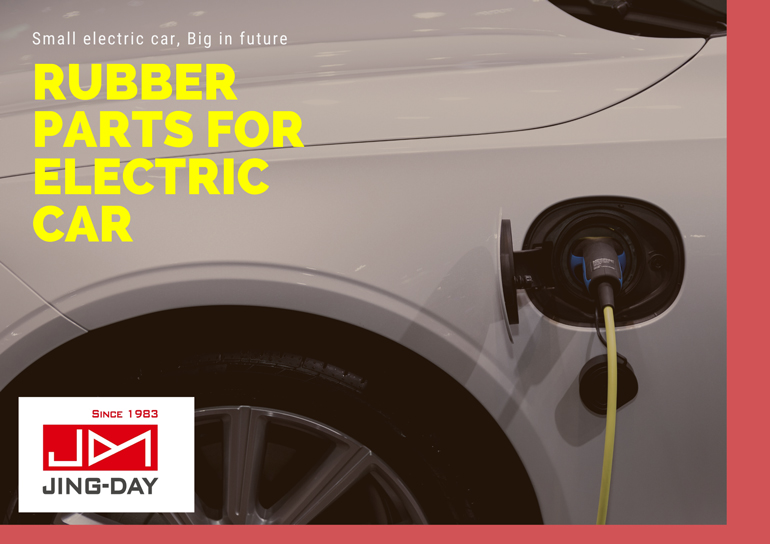 Silicone and rubber injection molding machines are one of the critical elements for the manufacturing of many electric vehicle components. JING DAY (Jing Day Machinery Industrial Co., Ltd.) has approved its contribution to the industry with its both liquid and solid silicone rubber injection molding machinery portfolio. The company provides its customers with customized machines for manufacturing various silicone and rubber applications such as interior and exterior parts of automobiles, engine-related applications, and electrical sealing components. Some of the common applications that JING DAY machinery are used to manufacture electric car parts can be listed as exterior sealing gaskets, engine sealing materials, car light sealing, thermal resisting applications, coating materials, and so on.
The ability of JING DAY's machinery does not stop here. The company has achieved many successful cases in terms of both solid and liquid silicone rubber molding machinery sales in more than 60 countries today. With the customized machine and mold design, JING DAY's customers provide solutions for many industries including automotive, electronics, motorcycle parts, and sports equipment. Electric insulators, medical stoppers, medical plugs, breathing device disposable parts, nebulizers, surgery disposable surgery equipment, medical membrane keypads, pacifiers, prefilled syringes, O-rings are also some of the other commonly used applications manufactured by JING DAY's machines around the world.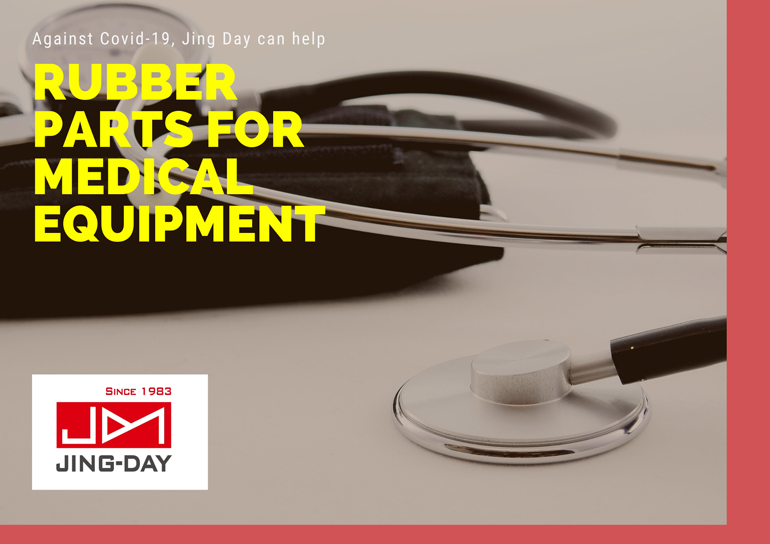 After the COVID-19 outbreak, JING DAY has also improved the trust of its customers by sustaining efficient after-sales service and customer care. Quality is a crucial principle for JING DAY, which makes its machines durable and least required for maintenance especially when travels are restricted globally. To supply such as steel parts or electric components of machines, the company is cooperating with reliable brands which are famous in the industry.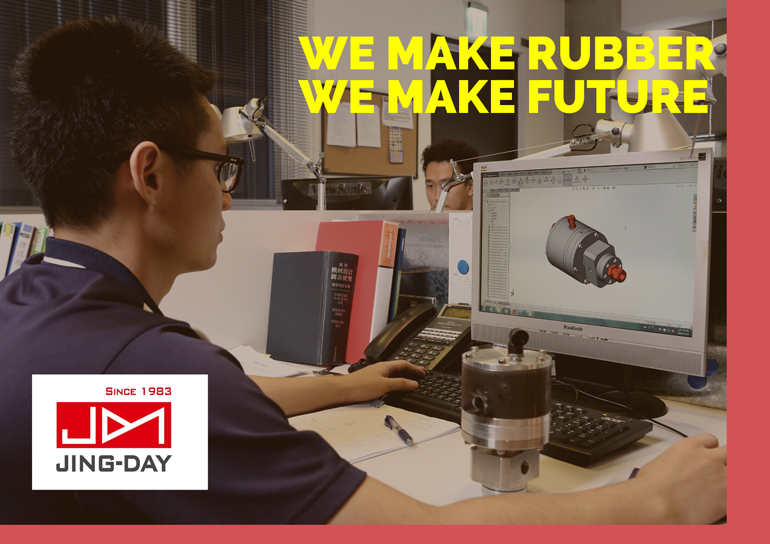 Moreover, JING DAY has SOPs (Standard Operating Procedure) for each machine taught from how to install, maintain the machine to how to run the machine in full efficiency by adjusting to the optimal conditions. The SOPs already existed before the pandemic and not prepared in a rush after the pandemic occurred. Therefore, they are well prepared to give clear and very detailed instructions to the customers especially when they install the machine and make it ready to operate. Such as they clearly record the direction of the hooks, how to hang each part, which bolt must be applied to a particular machine section, the direction of electric assembly, and so on. Currently, the company is also providing the customers with video instructions and 3D animations to ease the installment and operating processes. Video calls for on-time instructions are also another option that companies provide.
JING DAY is standing with its customers during pandemic through high-quality machinery, flexible machine customization, and remarkable after-sales service. To learn more about the company and its products, take a look:
Source : PRM BLOG